Welcome to Lexington Private Tours
Tour Details
If you're planning a visit to the Lexington area, a private tour allows you to customize your tour, travel in your vehicle, travel at your pace, and ask all the questions you'd like, without feeling like you're intruding on someone else's time. The cost? Surprisingly reasonable versus a public tour - especially if you have 4 or more people in your group. I invite you to learn more...
Tour Details
Your Guide
I'm John Midbo, I will be your tour guide. I have over 30 years of tour-guiding experience - with both large groups and individuals. I'm proud to show guests the area that I've come to know and love. I'm registered as a private guide with the Lexington Convention & Visitors Bureau and with the Kentucky Department of Tourism. Plan early... there's only one of me!
Your Guide
TripAdvisor Traveler Rating

Based on 131 traveler reviews
Most Recent Traveler Reviews

Nov 23, 2019:

"Kentucky Horse Farm Your"

Jul 29, 2019:

"FA"

Jul 8, 2019:

"Enlightening"
© 2019 TripAdvisor LLC
---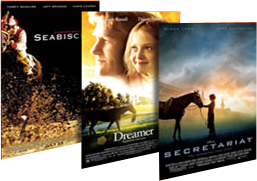 If you've seen any or all of these feature films, you've had a taste of the beauty of Kentucky's Bluegrass Region. Movies are great, but there's nothing like the real thing!

Private horse farm tours give you the option of seeing the things that YOU want to see, in the privacy of just YOUR group, in YOUR vehicle. Yes, the Lexington area is known for its horse farms, but there's so much more to see and experience here - from historic distilleries to an ultra-modern automobile assembly plant. Some things are best done with a guide. Let me help you make the best of your time and budget.
If you haven't read my reviews on TripAdvisor, I invite you to do so. Reading them can help you learn what's worked for other visitors.
There's only one of me, and farms limit the size of their tour groups, so I suggest that you make your plans early.
Plan Early - Book Your Tour Now!